A day in the life…
When the need for a rescue comes or if a horse is surrendered, they are fully integrated with the horses at the here at Blue Ribbon Equine Rescue as long as they are deemed healthy.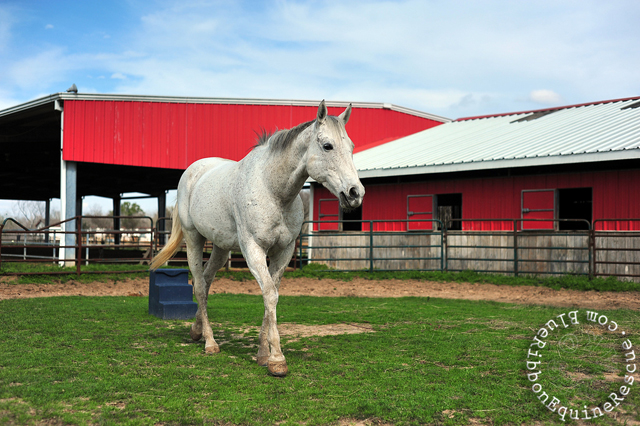 Every day, the horses are turned out into small pastures where they are always offered food and water.  In the evenings, they are taken to their stalls where they are given pellet food, hay, fresh water and clean wood shavings for a comfortable rest.
If the weather is cool, the horses are blanketed.  During the hot summer days, the horses are kept in their fanned stalls and then turned out to their pastures in the cooler evenings and night.  For their safety, they are brought in during the day if there are storms.  They are regularly groomed, receive routine veterinary care, and their hooves are trimmed approximately every five weeks.
In many cases, the horses we take in have special needs.  These needs are met without question, and our horses are treated the same as the show horses they live with.  If they need surgery that will prolong a healthy live, they will get the surgery (see Beau's story).
If any of our horses need special food,it will be provided.  Many require medication at one time or another, and are given necessary medical care.  This is all above and beyond normal veterinary care as well.  What this means is that we have to be extra careful with the money we have, but we give the horses the individual care they need.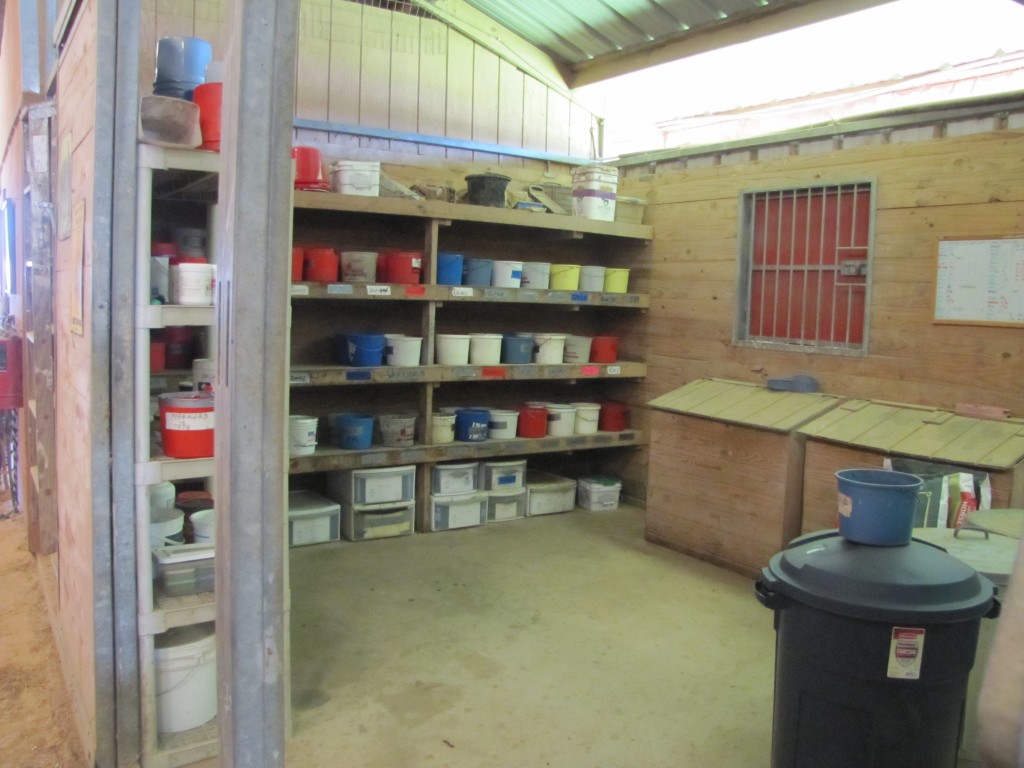 Blue Ribbon Meadows is a 33 Ac private facility, located just outside Aiken SC. Our address is 2820 Old 96 Indian Trl Wagener SC 29164 803-564-6414  We offer boarding, training, lessons, and Sales. Owners and grooms live onsite. We are 100% volunteer to the rescue. We house all the horses, do all the work, purchase everything the horses need. We never take a penny!  We need donations to make this wonderful mission continue. We are top notch care for all our boarders, as well as rescue horses.